Seattle Kraken Pull Ahead In Overtime
Locked into their first playoff series in franchise history, the Kraken put together a signature overtime win on home ice on Monday night in the first-round series against the defending Stanley Cup champions.
The crowd was amped up from puck drop, but the tenor of the game hit another level midway through the first period when Avalanche superstar Cale Makar put a late and hard-to-watch hit on sole Kraken 40-goal scorer Jared McCann, who left Game 4 and didn't return. It was initially called a major, but officials downgraded it to a minor for interference to the disbelief of the home crowd.
The Colorado Avalanche held the faceoff edge throughout the first three games of this best-of-seven series, but their dominance in the Kraken's end was apparent in Game 3 and led to costly goals against the last two contests. Colorado won nine of 12 faceoffs in the Kraken's end Saturday, the biggest a clean Alex Newhook win off Matty Beniers that led directly to a Cale Makar slap-shot goal.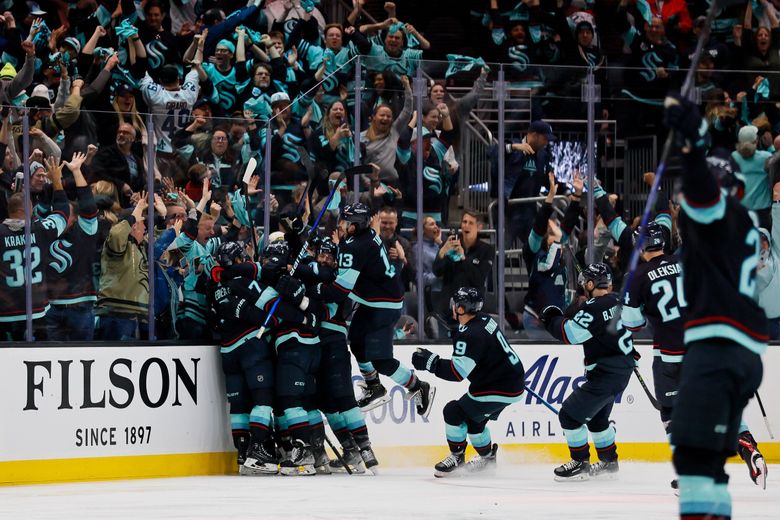 The roar was primal, the jubilation genuine, when Jaden Schwartz tipped home a shot from the point by Justin Schultz to become an instant trivia answer: First home playoff goal in Seattle Kraken history.